Village at Okanagan Landing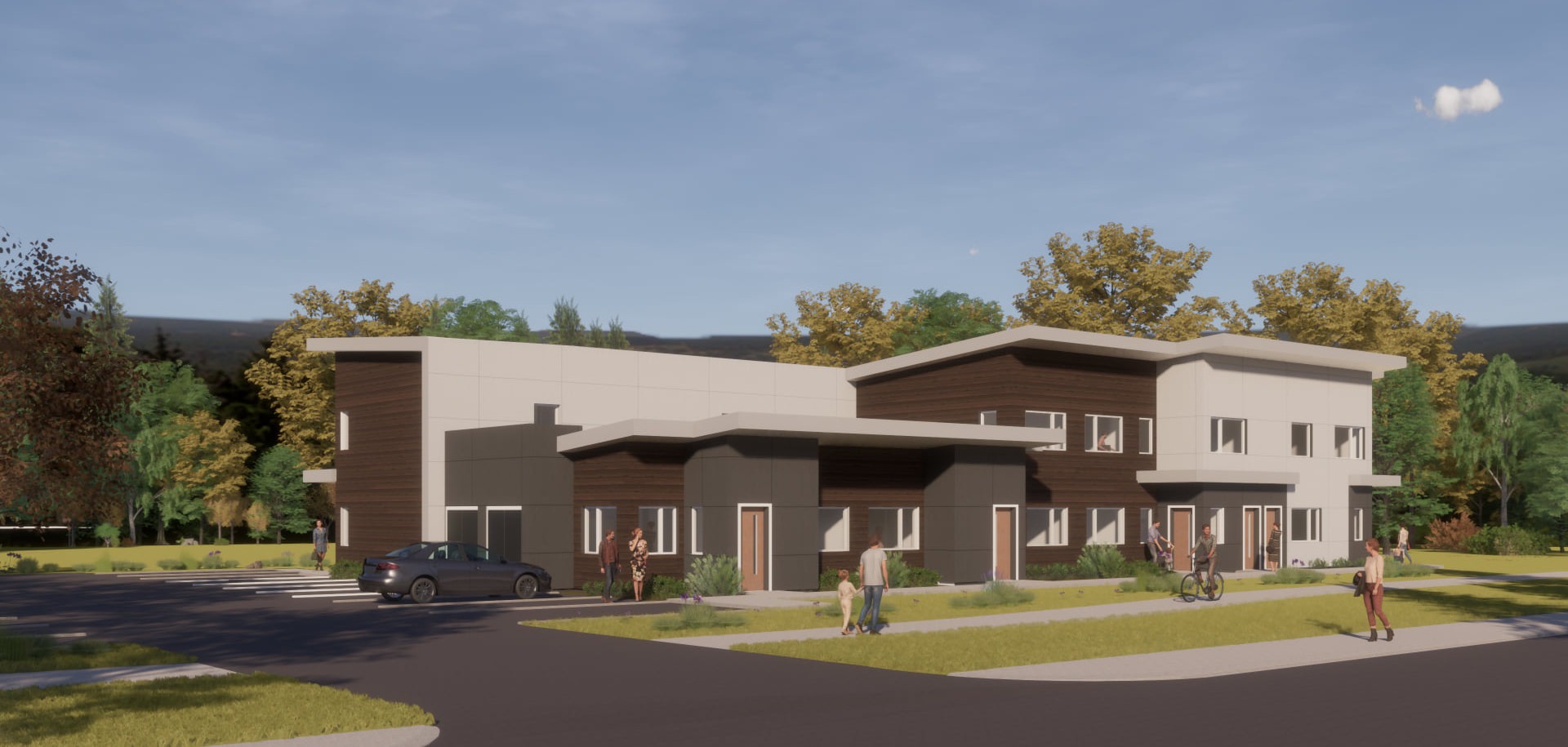 The Village at Okanagan Landing is located at 6335 Okanagan Landing Road and is a total of 13 units with a mix of 1 bedroom, 2 bedrooms and 3 bedrooms targeted towards seniors; individuals with disability; and families in need of affordable, RGI (rent geared to income) or affordable market rent housing.
Construction of this project started in the Fall of 2021 and is scheduled to be completed in January 2023.
This project is being built thanks to the City of Vernon, BC Housing, Seed Funding from CMHC and a donation from the Community Foundation of North Okanagan.
Please complete an interest form if you are interested in being contacted once we can accept formal applications. All interested applicants will need to be registered with BC Housing.
Please use the following link to apply online with BC Housing https://housingapplication.bchousing.org/olf/faces/welcome
Interest Form - Okanagan Landing