Village at Creekside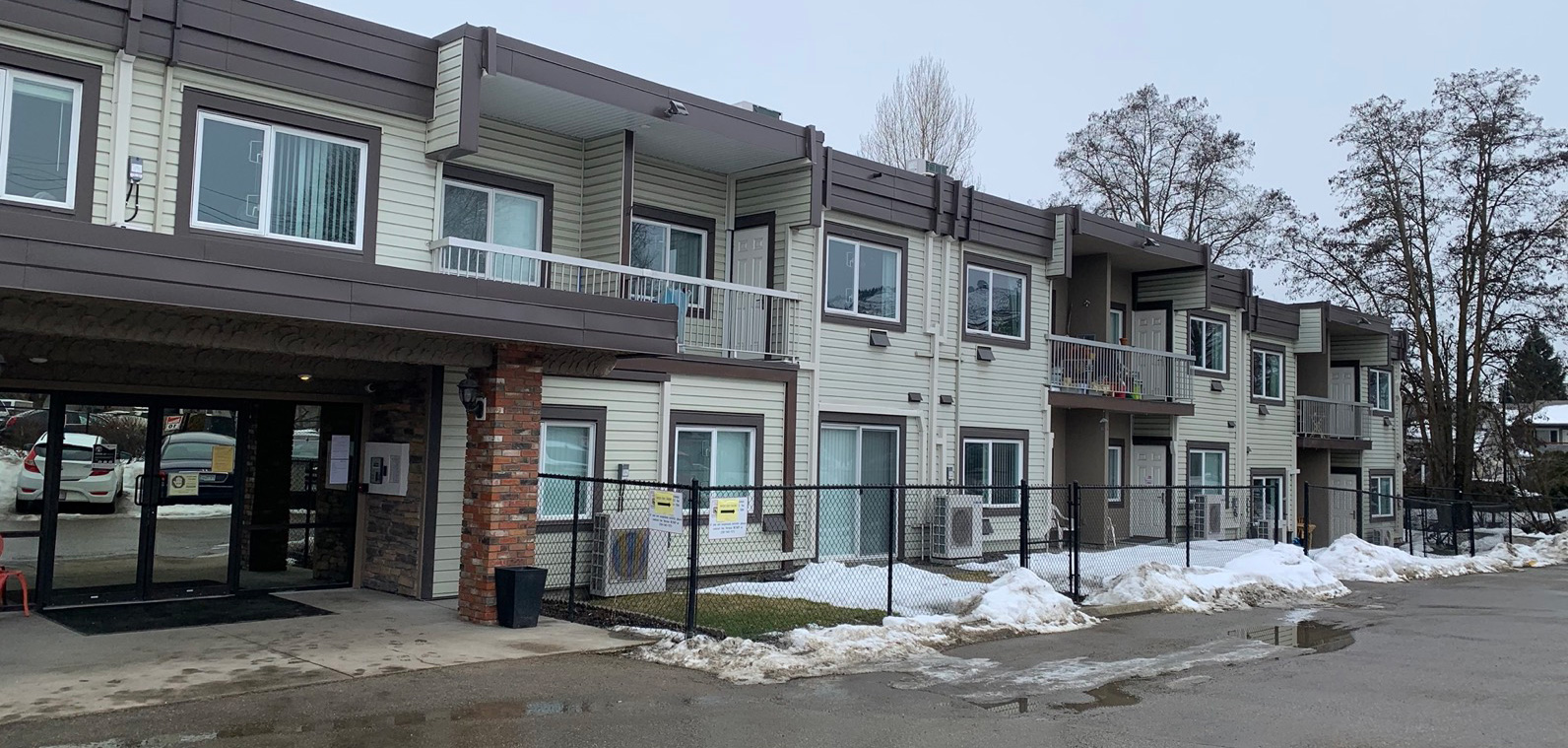 The Village at Creekside (Creekside Village) is located at 3502 27th Avenue and is the office of the Okanagan Village Housing Society. The Society took over ownership of what was known as the Ukrainian Village in July of 2012 in order that this important 75-unit building would remain safe and healthy affordable low-income housing for seniors. Thanks to BC Housing, there have been several renovations to the building including: new roof, new windows and doors, outdoor fencing, landscaping, new carpet, safety and security systems and most recently heating and air conditioning. A common room and a large courtyard garden invite a sense of community for tenants.
Please note that there are currently no vacancies at Creekside Village. If you would like to be placed on the waitlist, please complete the application below or download the PDF file located at the bottom of this page.