Village at Pleasant Valley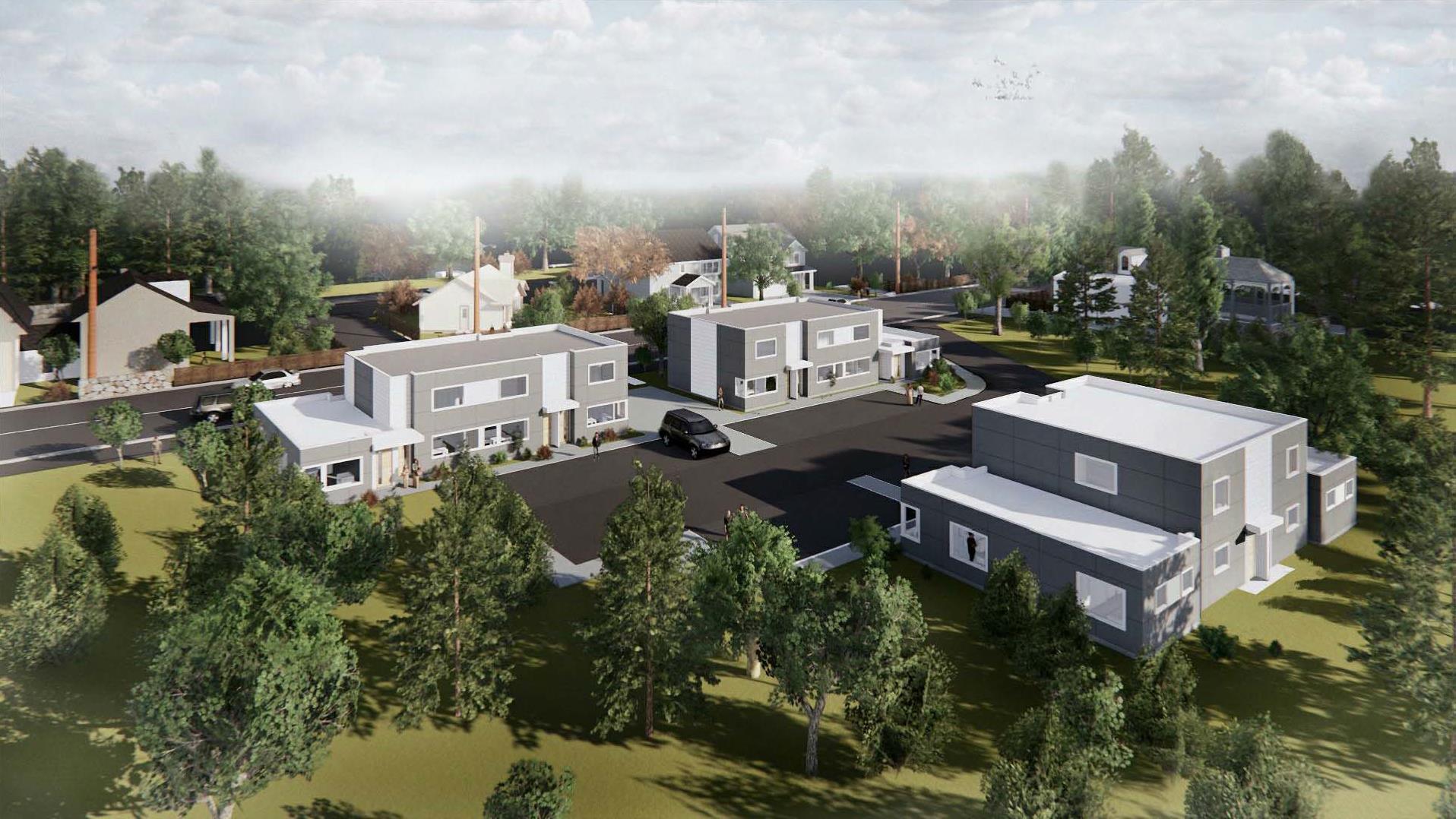 The Village at Pleasant Valley is located at 4005 Pleasant Valley Road. This development was made possible thanks to the City of Vernon, BC Housing, Seed Funding from CMHC, and a donation from The Rock Restoration Lands.
This property has a total of 12 units with a mix of 1, 2, and 3 bedrooms targeted towards seniors, individuals with diverse abilities, and families in need of affordable RGI (rent geared to income) or affordable market rent housing.
APPLICATIONS ARE NOW AVAILABLE, below!
*COMPLETING the application DOES NOT GUARANTEE BC HOUSING ELIGIBILITY, OR A HOUSING UNIT. Your BC Housing file # will be required to complete the form.
FIRST…BC Housing Registration
All interested applicants will need to be registered with BC Housing. Please CLICK HERE to apply online with BC Housing's Online Registry.
SECOND…Housing Eligibility
In accordance with our Operating Agreement with BC Housing, this location provides the following income eligibilities:
20% of units at Deep Subsidy – for tenants on government/income assistance and/or PWD as their primary income source(s). A flat rate starting at $320 (depending on family size) set by BC Housing – click here.
30% of units at Market Rent – for tenants that meet the annual and monthly gross income amounts, AND do not receive any government income assistance/disability. Market Rent is set by BC Housing as the maximum rate for the unit size, typically well below the current private rental market rates.
Current Market Rents at this location are:
1 Bedroom – $930
2 Bedroom – $1210
3 Bedroom – $1350
50% of units at RGI (Rent Geared to Income) – for tenants typically with employment and/or pension incomes that are below the annual gross income amounts. To determine the rent amount, calculate gross monthly income at 30%. (For example, $2000 x 30% = $600)